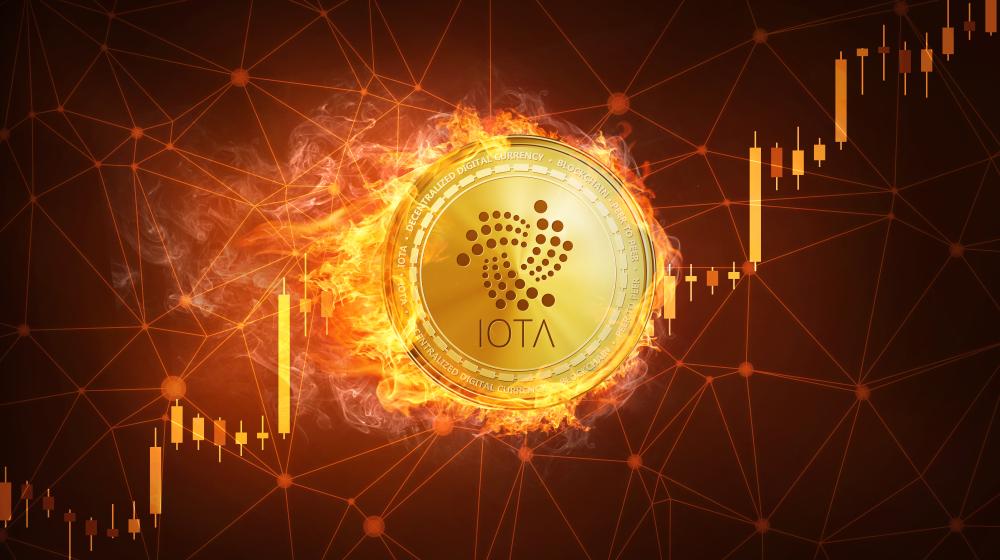 Source: Visual Generation – Shutterstcok
Chrysalis network migration set to massively increase market adoption – Official start date April 21st 2021.
IOTA foundation entering Smart City Projects in Asia and Europe through agreement with South Korean OBSR Foundation.
Price Analysis: Recent trends are promising, suggesting further highs very soon.
---
IOTA is a cryptocurrency WITHOUT a blockchain. Sounds almost impossible, right? It runs on a DAG-based framework which is "An Open, Feeless Data And Value Transfer Protocol". Fancy!
With prices on a strong bullish trend since January, this coin could be VERY interesting to buy on major dips! Keep reading to find out how this unconventional crypto could continue rocketing throughout 2021.
Final phase of major network update on April 21st
IOTA's Chrysalis network migration basically means there will be a massive improvement to the coins simplicity, security and real-world usability. With so many potential applications coming soon it's no wonder this coin's price has been making a run for the skies!
IOTA token has increased from $0.29 at the start of the year to $2.00 at the time of publishing. That's a whopping +590% gain!
Agreement signed for smart city projects starting 2021
The IOTA Foundation recently announced the signing of a "strategic agreement with South Korean OBSR Foundation and Tanglehub to jointly apply for smart city projects within South Korea and South East Asia." 
Here's what you need to know:
The three-way collaboration promises to enable Smart Cities

"in ways that weren't possible before. Interconnected, sustainable and adaptable to everyone's needs."

IOTA set to provide the core infrastructure for developing production-ready solutions used in smart cities

Tanglehub is already running tests that integrate IOTA to environmental stations to secure data directly at the source
This means IOTA could soon become the key component to countless smart city infrastructures globally which could cause a massive increase in value.
Positive Upward Trend seen on Market Scanners & more
Spotting profitable trends is fast and easy with the Price Action Scanner from ProfitFarmers. The coloured dots represent the price trend in each time frame. More green, stronger uptrend. More red, stronger downtrend. 
We can see IOTA is in a great range to buy, with dips in the smaller time frames and strong up-trends in the larger time frames.
You can even get your hands on this market scanner for free here!
ProfitFarmers also produces trading signals that play various types of price action, and they recently sent out a short term scalping trade signal for IOTAUSDT:
So far it's already hit profit target 1 and fallen back into the entry zone. Based on ProfitFarmers signal strategy summary, it could consolidate around the entry zone prices for a few hours before breaking higher again.
You will benefit a LOT from ProfitFarmers signals if you don't have the time or skills to constantly find good trades. With a 78% historic win-rate, they make profits more possible for any trader. 
Oh and better yet, you can get some of their signals for free through Telegram!
IOTA Price Prediction Summary:
With Chrysalis rolling out in a few days time, IOTA's new partnerships for building smart cities and price action pointing towards higher highs, IOTA looks very promising to buy on major dips. Don't forget to get some of ProfitFarmers signals for free for even more crypto gains!
You should ALWAYS perform your own analysis and research before choosing to invest in any cryptocurrency. Using ProfitFarmers Free Market Scanners is a smart and easy way to analyze!