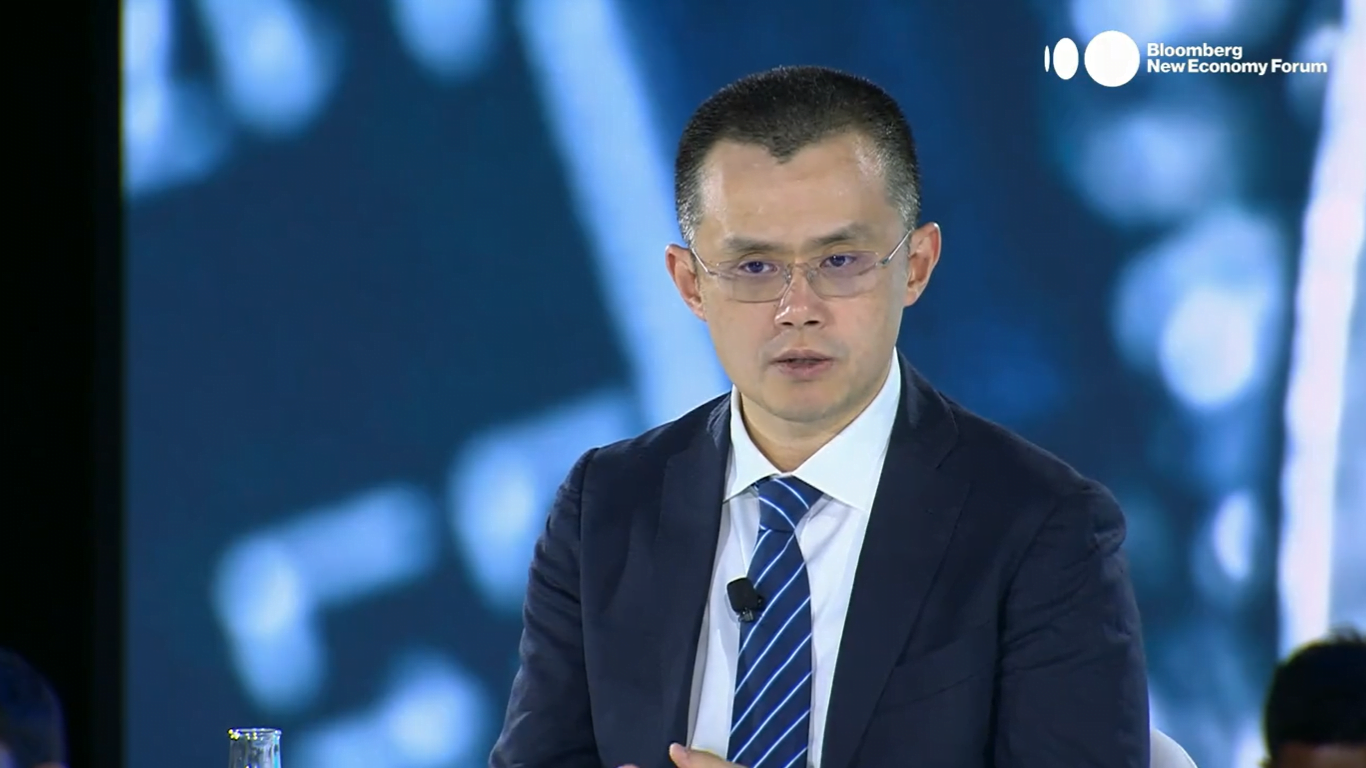 Binance's CEO isn't fazed by the crypto winter; he says bitcoin isn't dead yet.
Ripple's CEO supports CZ's claims and highlights the industry's resilience during adverse times.
---
Recently, Chinese-Canadian business mogul and Binance CEO, CZ, calmed down speculations that Bitcoin is dead. CZ said the current crypto winter hadn't reduced the active participation of Bitcoin community members. Instead, CZ reiterated that the leading digital asset remains active and alive.
He added that it would remain so for the foreseeable future regardless of naysayers and macroeconomic market conditions. On Sunday, CZ tweeted, "Bitcoin isn't dead; we are still here." His tweet is a reference to the current dip in the crypto space, which has negatively impacted the prices of digital assets.
Also, his tweet was to calm the fud (fear, uncertainty, and doubt) surrounding the crypto market following the recent collapse of the FTX crypto exchange.
#bitcoin is not dead. We are still here.

— CZ 🔶 Binance (@cz_binance) November 20, 2022
Most of the responders to the tweet shared similar sentiments with CZ. One of the responders was Michael Saylor (a notable crypto advocate and co-founder of crypto asset management firm, MicroStrategy). Saylor tweeted that Bitcoin will play a massive role in making the world better. According to him, Bitcoin is indestructible and immortal.
#Bitcoin is an immortal, indestructible, incorruptible foundation upon which to build a better world. 🌍

— Michael Saylor⚡️ (@saylor) November 20, 2022
The FTX implosion is the latest to have resulted in billion-dollar losses for crypto investors. It mirrors the Terra network collapse, leading many crypto firms to declare bankruptcy. Notable mentions include Voyager, 3AC, and Celsius. Following the FTX collapse, some investors are starting to doubt whether it is wise to invest in crypto.
Rebuilding the crypto industry
Nevertheless, many industry influencers, notably CZ, are trying to lessen the contagion's effects. CZ's tweet on Sunday was similar to the remarks he made while introducing the Binance industry recovery fund last Monday. While announcing the launch of the recovery fund, CZ also called on wealthy crypto VCs to support the initiative.
Binance's recovery fund is an initiative of CZ to help robust crypto firms survive unexpected liquidity crunch. New Huobi exchange owner, Justin Sun and BankToTheFuture CEO, Simon Dixon, are two notable names that have publicly heeded CZ's call.
Earlier, CZ said greater regulatory clarity is one of the effective ways to prevent a similar implosion like the FTX's from happening. Last Wednesday, Ripple CEO Brad Garlinghouse appeared on CNBC's squawk box and remarked that the crypto industry had survived many challenges in the past.
Hence, he believes that it would survive this current crisis. However, he noted that it is normal for downturns to happen in any financial industry since nothing is all "sunshine and rainbows." The panic created by the FTX implosion has caused a sharp decline in cryptos prices, including BTC.
According to our data, BTC trades at $16,092 and is down 2.60 percent in the last 24 hours. Its current price represents its 2-year low. It last traded at that price in November 2020.